Fun, relaxed event and wedding photography designed to capture your special connection authentically. We are here to assist you in every possible way throughout your journey. Our one single goal is – to capture the beautiful memories of your big day, that you will cherish forever.
TAZ Photography is a team of photographers who not only documents your experience but creates one for you.
Your wedding is an investment. Financially and emotionally. And selecting the right photographer means you're also investing in your overall experience.
Your experience with TAZ Photography is personalized from beginning to end. It starts with a custom package that fits your exact needs. And continues through to the end when we deliver a personally edited collection of photographs .The memory recall is strong with the choices we make in editing. Our storytelling is profound, and transcendental. We connect with the heart of our clients which aids in our seamless translation of the nuances we capture.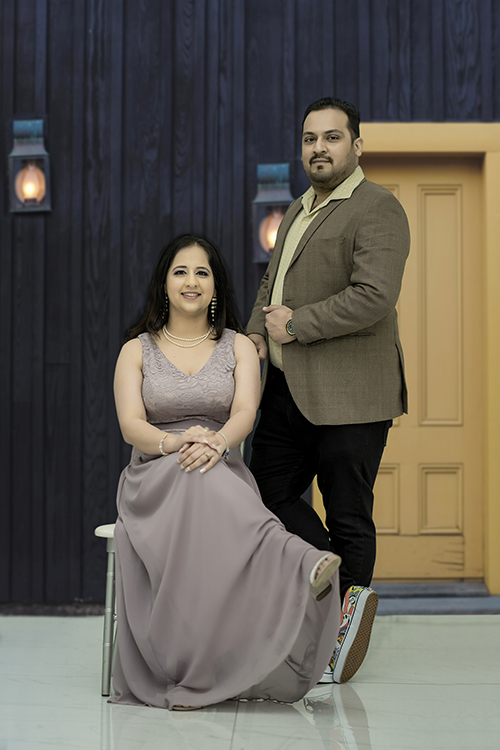 Gurleen
Gurleen comes from engineering background and has completed his MBA. He works as Advanced Analytics Manager. But his regular job could not stop him from pursuing his passion in photography. He has been behind the Camera since early 2000's when his dad bought him his 1st camera. His love for taking great photos and capturing simple stories tell the tale of your wedding. He wants to ensure our clients are enriched and the joy of their celebration is expanded.
Anmol
Anmol, a post-graduate with master's in mechanical engineering, started TAZ Photography in 2020 after working in the photography industry for 8 Years. His passion in photography can be seen in his exceptional work to capture the intangible moments. He believes that there is something humbling about being able to capture someone's special day and tell their story via photography. For him, life is about passion….. His greatest passion is finding a unique way to preserve the important events, emotions and environment of your day. And ultimately, create a personalized experience, help you visualize your day, and tell the story of your love with noteworthy imagery